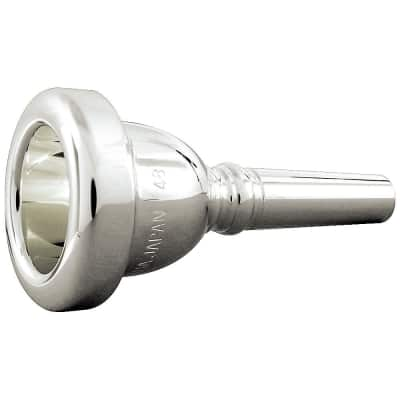 Yamaha Trombone Mouthpiece SL-48S
Well-balanced rim and cup for all-around playing. Refined design meets the needs of professional players.
The Yamaha SL-48S Small Shank Trombone Mouthpiece offers the same cup, throat, and diameter as the large shank version with the addition of a standard backbore. It has a comfortable, balanced rim with a medium cup for just the right resistance. The 25.25mm inner diameter, 6.62mm throat, and narrow backbore combine to produce a balanced tone throughout your register. You'll find that this mouthpiece is not only incredibly comfortable to play with, but it also will support your tone with ease. Yamaha mouthpieces are found in brass instrument cases worldwide!
---
We Also Recommend