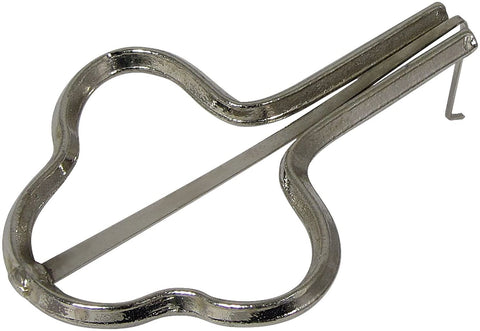 Schwarz - Jaw Harp - #15S
Hand Crafted To Last A Lifetime
Saga proudly introduces the jaw harps of Karl Schwarz—all hand-crafted in the tradition of Austrian artistry dating back to 1679! The quality and tone are unsurpassed and these fine instruments are in no way comparable to the many imitations and inferior products on the market. Made from high-quality brass and spring steel, they are guaranteed to sound great and last a lifetime. SH-12 is shaped in the traditional half-moon design measuring 75mm across. Schwarz Jaw harps, easy to play and fun to own more than one!
Key Features:
- Manufactured from high-quality box-shaped brass and spring steel.
- Formed into a traditional half-moon shape.
- #12 size (75mm).