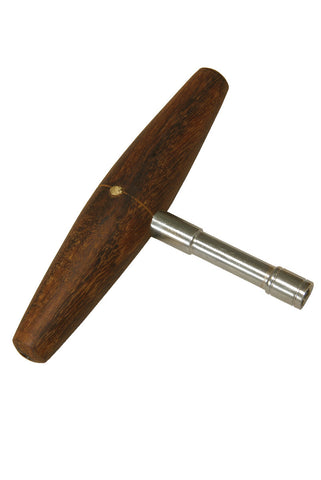 Roosebeck Harp Tuning Key - Medium
Replacement tuning tool for Celtic Harps. Required to tune and restring your harp. This fits the majority of the Roosebeck Harps, from the HPBY, Baby Harp(TM) up to and including the HRB38 Round Back 38 String Harp. 
For smaller harps and specialty harps try the HPTS, Harp Tuning Tool, Small.
Measurements for Square Hole at End of Shaft:
4 Square Sides: .2 inches
Diagonally Across: .26 inches
---
We Also Recommend