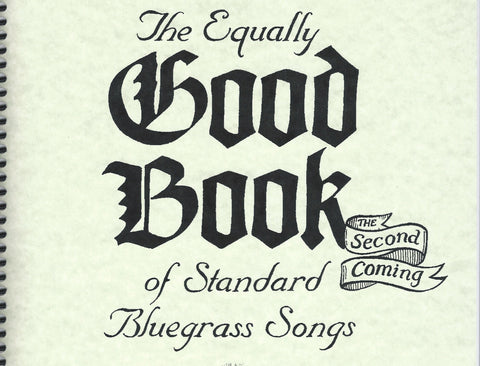 Jack Tuttles - The Equally Good Book of Standard Bluegrass Songs (Book)
This book is a twin to the Really Good Book of Bluegrass Standards. Same format, but entirely different songs. The Equally Good Book has lots of common songs that didn't make the first book, great songs that don't get sung enough and some of the newer traditional sounding pieces.
The Equally Good Book is a concise lyrics book with 418 bluegrass songs. It is spiral bound, 112 page book in 8 ½ X 11 format. There are three or four songs on each page. There are however, no chords or melody in the book, so you need to know the song to make use of it. I use it with my beginning students for ear training on chords. They can read along but can't cheat by reading the chords.
---
We Also Recommend