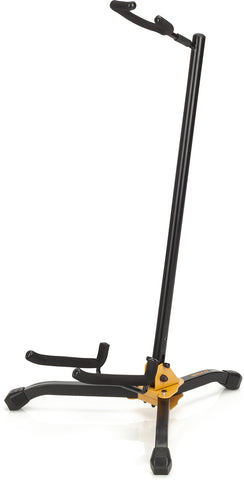 Hercules Guitar Stand GS405B
DESCRIPTION:
The HERCULES Guitar Stand GS405B features a shock-absorbing system. Both the yoke and cradle are flexible and secure to fully protect the instrument.
FEATURES:
The Shock Absorbing SHOKESAFE Tilting Post and the Secure Retention System on the upper yoke guard against accidental bumps and collisions.
The Folding Bottom Yoke locks into position to safely secure instrument in the stand.
Specially Formulated Rubber Foam fully protects instrument at all contact points.
---
We Also Recommend