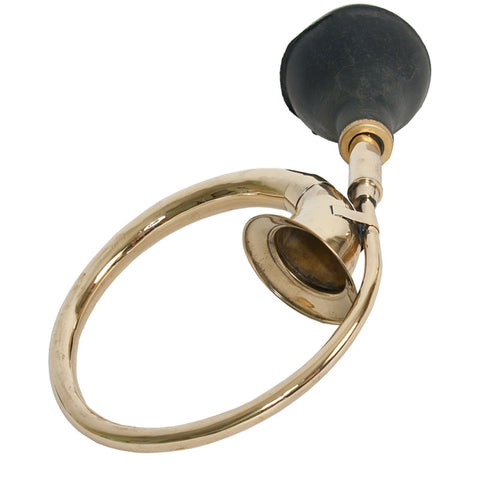 DOBANI Circular Bulb Horn 2.75-Inch-Bell
Circular bulb horn, Taxi style horn.  Solid brass with removable rubber bulb and metal reed. Great Honk for your taxi, or for your clown friends. 
The bell has a 2.75 inch diameter.  The over all length of the horn is 14 inches.   The rubber bulb has a 5/8 inch fitting. 
 You should expect your brass instruments to have, or develop, an attractive antique patina. However, if you prefer the high shine look we recommend Brasso (TM) as a good polish.